Golf Schools at Palmetto Hall, Hilton Head Island SC
The Island Golf School offers 3, 4 and 5 Day Golf Schools every week of the year. Our student to teacher ratio NEVER exceeds 4 to 1. Prices do not include accommodations. Please
contact us
to discuss options for accommodations, call 843.686.3355 or
use our contact form.


About Palmetto Hall Golf Club Hilton Head Island, SC
Some golf courses are known for a sensational signature hole. Some for challenge. Others for the sheer beauty of the locale. If strategy and finesse are what attract you, if you're given to a competitive streak, or if you simply enjoy an easygoing round in a beautiful landscape of woodlands, water, and sand, try your hand at Palmetto Hall Golf Club. The ideal combination of all of the above, on an island noted for exceptional golf, Palmetto Hall is a "must play" course among Islanders and visitors. You'll find no bone-shattering holes on Palmetto Hall sign 7014-yard course-as it winds masterfully throughout the pristinely elegant Indigo Run community-has a character all its own, but the common denominator is that each requires more thought than muscle. No. 2, for instance-a 551-yard par-five, and the longest on the course- begs temptation to cut the first corner, likely sending the ball into water hiding on the left. Then, there's the approach shot-a very well-protected green which should give pause to the seasoned golfer before going for that birdie.Palmetto Hall doesn't set out to be "tricky," but on every par-4 and par-5, look for the second shot to require a twist in strategy. From the tee on No. 5, a 373-yard par-4, the green extends well into the lagoon on the left. And although the fairway is generous, one could easily end up with the lagoon looming ahead of the green on the approach shot.Upon reaching No. 6, those generous fairways have suddenly become decidedly more diminutive, yet the green is large. Now the task is straight and narrow-especially with a lagoon running down the entire right side-to cover the 444 yards to the flag.By the turn, the realization will have hit home that Palmetto Hall is an honest, traditional test of golf. No. 13, a 423-yard par-4, brings that realization to bear even more so. An abrupt dogleg left with a tight fairway requires the best tee shot of the day. And the well-guarded green-a fortress of bunkers and trees-demands an accurate approach shot. A birdie, even par, is a challenge, but not an impossibility … testament to the character of Palmetto Hall.No. 18, a par-5, may be the best finishing hole on the island, where every desirable quality of the course-natural beauty, tradition, and challenge-comes together. It's 527 yards to a double dogleg, left and right, then square off with a lagoon and a well-bunkered green framed by large pines and sprawling, moss-veiled oaks. However, upon reaching the green, at least one decision has already been made-you'll be back to play Palmetto Hall again.Palmetto Hall Golf Club staff knows that the game of golf is so much more than a compilation of great golf holes, and begins your experience with a warm welcome, closes it with a fond farewell, and intersperses many magical moments of hospitality in between. It's a philosophy mirrored on the course, in the plush comfort of the clubhouse, over food and drinks at Just Jack's Grille, and is completely unlike any other golf experience you'll have.
Palmetto Hall Golf School Rates
2-Day Golf School
$625.00 / per person
3-Day Golf School
$895.00 / per person
4-Day Golf School
$1095.00 / per person
5-Day Golf School
$1295.00 / per person
Two to One / One to One PERSONALIZED SCHOOLS
2-Day School (2 to 1)
$825.00 / per person
2-Day School (1 to 1)
$925.00 / per person
3-Day School (2 to 1)
$1095.00 / per person
3-Day School (1 to 1)
$1295.00 / per person
4-Day School (2 to 1)
$1295.00 / per person
4-Day School (1 to 1)
$1495.00 / per person
5-Day School (2 to 1)
$1495.00 / per person
5-Day School (1 to 1)
$1795.00 / per person

Accommodations available at…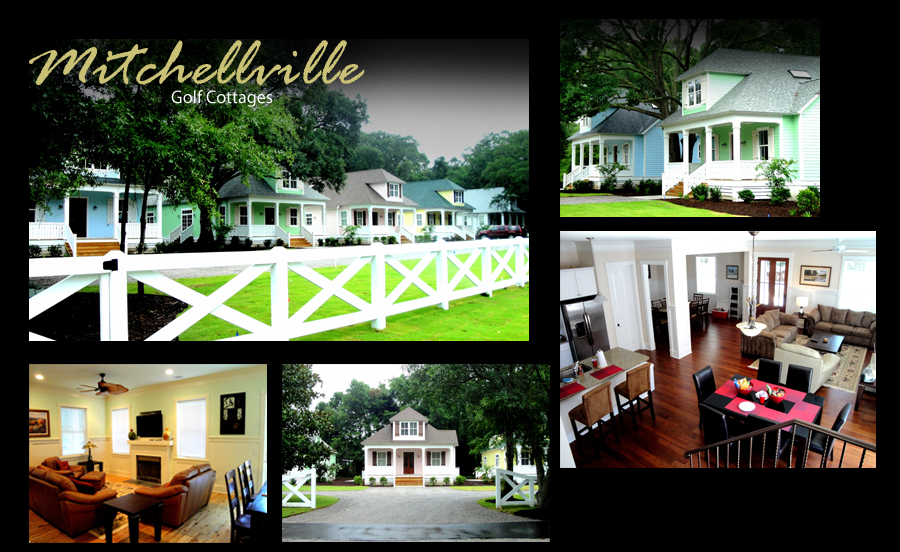 The mitchellville golf cottages consist of five, 4 bedroom 4 ½ bath houses located in its own gated community. Experience the low country feel and southern charm with beautiful live oaks draped with spanish moss. A short walk to the beach and to the park and only a bike ride away from shopping, dining, entertainment and the golf school.
Contact Us for Rates & Reservations
843.686.3355